Welcome to Right Move Storage on Aldine Westfield Road
It's The Right Move!
If you are located in the Spring, Texas area, consider using Right Move Storage the next time you are needing storage. We have all the self storage conveniences you could need with the friendliest staff around. You won't be disappointed when you choose us as your Spring, Texas storage provider.
Our facility and office are among the cleanest around. We take pride in our facility to ensure the best overall experience.
We offer 13 different sizes and 5 types of unique storage spaces at this location. You are able to store household items, vehicles, motorcycles, business equipment, and important documents at our facility. We are located at 21667 Aldine Westfield Road, Humble, TX, 77338. Located in the greater Spring area on Aldine Westfield Rd, near Treaschwig Rd; North of FM 1960 Road West. Neighboring your local Do-It-Best Hardware store, Jack in the Box restaurant, and our newest neighbor Exxon Mobile station. We have spaces competitively priced for every budget.
Our other locations nearby our Spring, 21667 Aldine Westfield Road, Humble, TX, may offer covered RV Parking at great prices, heated and cooled spaces, and other convenient spaces.
Reserve a space now with us and save up to 10% off*** of standard rate. Save even more as you will receive a great move in special with your reservation.
Free secure unlimited cloud storage** is provided to all customers of Right Move Storage.
Gate Access
---
Gate Access Hours: 6:00 AM to 9:00 PM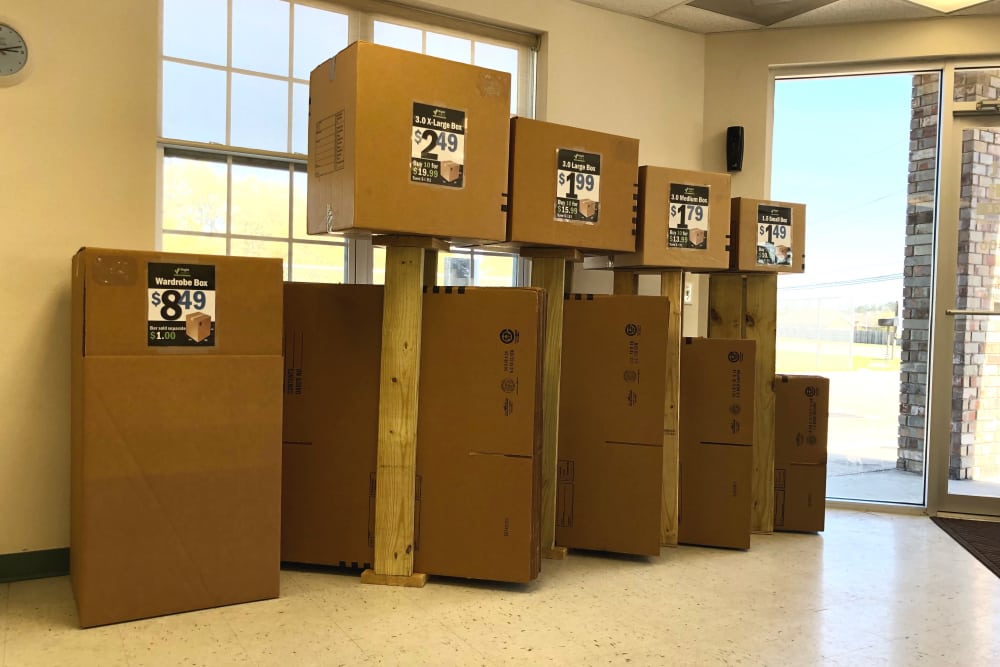 Products Offered
We offer packaging supplies.
Small, medium, large, extra large, and wardrobe boxes available.
Packaging tape and dispensers.
Mattress covers from twin size mattresses to king size.
Cylinder locks for use with our cylinder lock system to secure your belongings.
Photos of Right Move Storage in Spring, Texas
Safe and Secure
If security is important to you, you can rest easy knowing our security cameras are running 24 hours a day and onsite management are there for added security. We've got you covered throughout your whole move. You can buy moving and packing supplies and assistance in locating or supplying you with a moving truck right here at our facility! We have extended access hours so from 6:00 AM to 9:00 PM every day so you can move in and out at your leisure.
Convenient Location
We offer convenient drive-up non-climate spaces for many businesses in the greater Spring, TX area. Located at 21667 Aldine Westfield Road, Humble, TX, 77338. We offer heated and cooled interior spaces kept at 75 degrees during summer months and 68 degrees during colder months. Each interior heated and cooled space has individual ventilation for optimal benefit. These spaces are conveniently available for all of your home and valuable items such as sofas, mattresses, clothes, and important documents to prevent adverse weather effects. We also offer a market rarity in interior humidity controlled spaces at incredible prices for protection of weather sensitive items. Similar to heated and cooled spaces, humidity controlled spaces offer a step above non-climate controlled spaces where the humidity levels are kept up to 50% clear of humidity. Access to these spaces are through our convenient sliding door. We have dollies available in our office and small handcarts for smaller items to make your move even easier. All our customers have access to our online bill payment system so you can keep up with your account from anywhere at no charge.
Find our facility located in the Spring, Texas at 21667 Aldine Westfield Road, Humble, TX, 77338. We are right off Aldine Westfield Road near Jack In The Box and Rob's Do-It Best Hardware. Contact us today or stop by our facility to find out why we're the number one storage choice for businesses and residents in Spring, TX!
**Receive FREE unlimited cloud storage with your rental at any of our locations. More than a $19.99 per month value. Secure cloud storage provided by VaultDrop. TOTAL STORAGE™ a Trademark of Right Move Storage, LLC. Store all of your valuables in one place. Physical and Digital!
***Receive up to 10% off of your monthly rent. Online only. Subject to change**. Discounted prices will display as "Web Rate". Prices, availability and site participation may vary.
$1 First Month's Rent Special applies to advertised units only. Subject to change. This offer applies only to the rental fee. There are other, restrictions, taxes, a one time administrative fee, and other fees. Please see rental agreement for more details. Promotions are available to new customers only. Promotions are not available on transfers and additional units rented. Online reservation required in order to receive "Web Rate" and promotion offered. Reservation pricing and discount honored. Please retain confirmation for your records.